Our Emergency Room is available 24 hours a day, 365 days a year.
When to come to the ED
Please come if you have the following symptoms:
Wheezing, shortness of breath or difficulty breathing
Chest pain
Concern of possible broken bone(s)
Fainting or dizziness
Sudden numbness or weakness
Bleeding that cannot be stopped
Abdominal pain – especially intense localized pain
Fever with convulsions or any fever in children under 3 months
Confusion or changes in mental status
Coughing or vomiting blood
Severe headache or head injury, especially if the individual is on aspirin or blood thinners
Blood in the urine, or bloody diarrhea
Sudden inability to speak, see, walk or move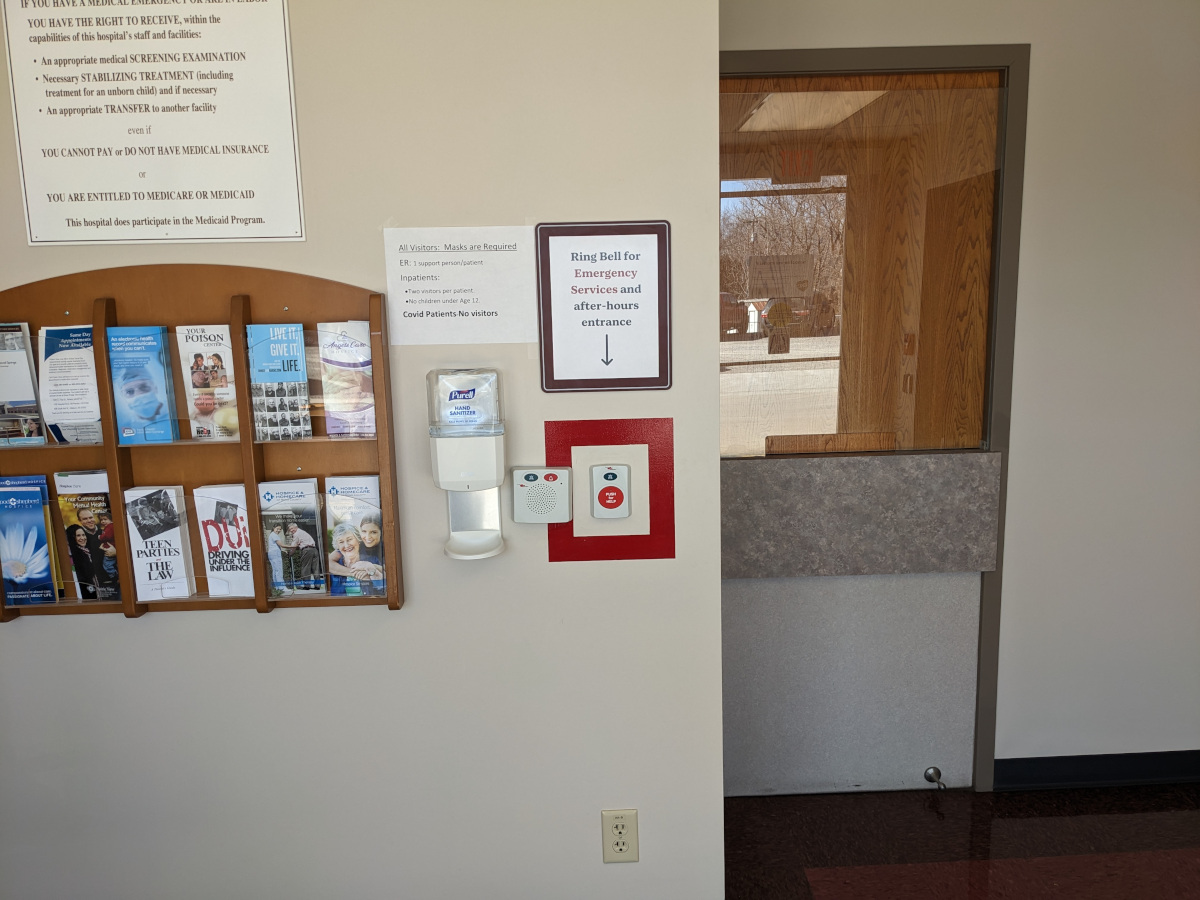 What to expect when you come to the ED
To enter the Emergency Department, go to the glass doors on the east side of the hospital.  Once inside, press the red button to alert the nurse that you need to be seen.  The nurse will be there shortly to triage you and take you to an emergency room bay, where treatment can begin.
Our Emergency Department is staffed with Physician Assistants and Nurse Practitioners, with physician always available for consultation.
Only one visitor per patient is allowed in the Emergency Department.
If you or a loved one are experiencing a medical emergency, please call 911 or come to the nearest ER.
Location
Our address is 218 E Pack St. Moundridge, KS.  However, the emergency room entrance is located along Schmidt Ave.
Billing
If you have insurance, please bring proof of it.  If you do not have insurance, you will be responsible for the incurred charges.  We do have a financial assistance program for those who are unable to pay.  Review financial assistance information here.