Looking to change jobs or start a new career in Healthcare? Mercy Hospital hires focused, hardworking individuals of all skill levels.
Mercy Hospital offers the following benefits:
403(b)
403(b) matching
Bereavement leave
Continuing education credits
Dental insurance
Employee discount
Flexible schedule
Free parking
Health insurance
Paid jury duty
Paid time off
Retirement plan
Apply now and find your spot on our team.
Mercy Hospital is an equal opportunity employer.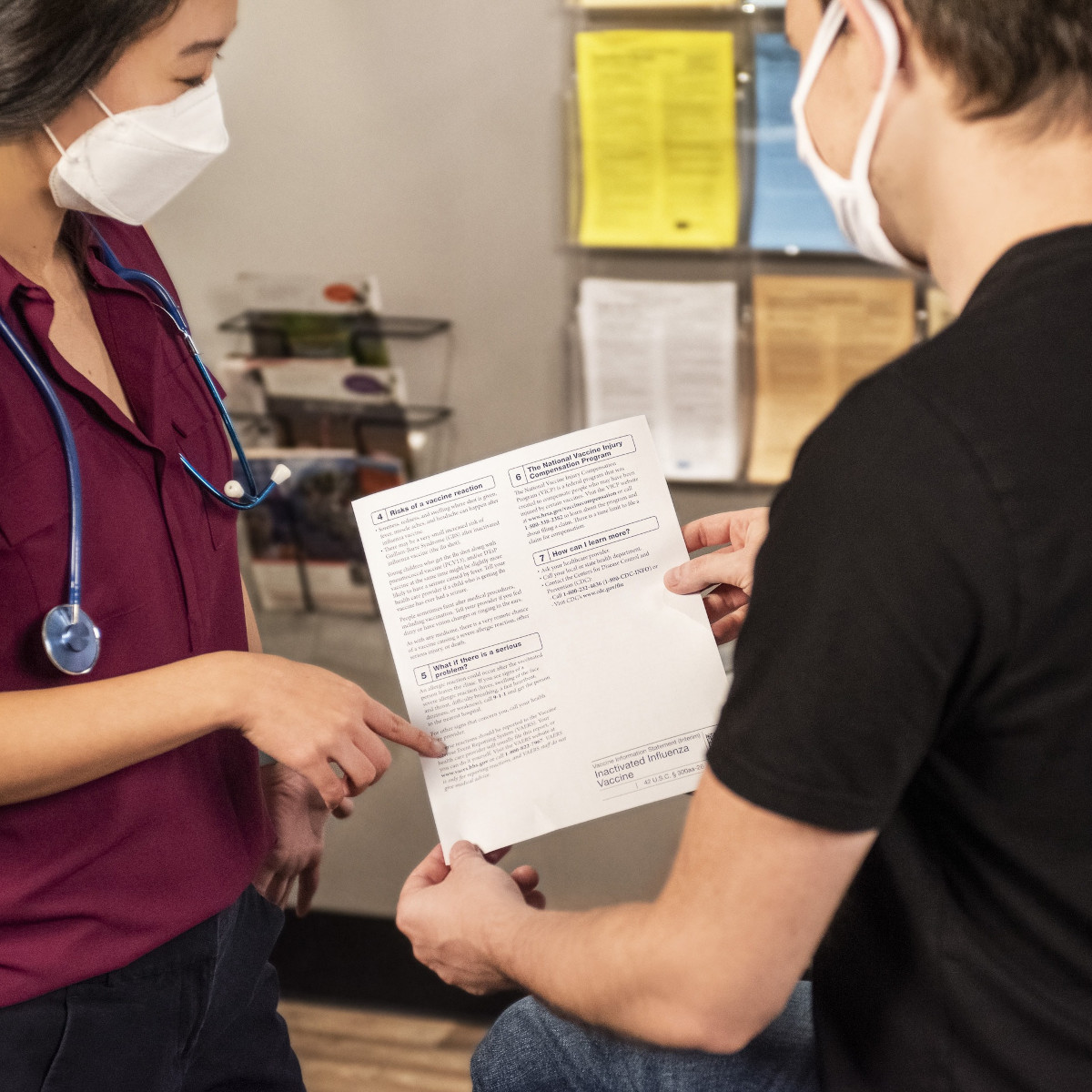 Nursing – NOW HIRING
RN Night Shift and RN Evening Shift
Job description
Mercy Hospital is looking for RNs who want to join our growing team of nurses. We offer a special and unique experience for you as a nurse. Our vision is to be the "Best Small Hospital in Kansas." Come work for a hospital that was named a "Top 100 Community Hospital" by Chartis Center for Community and Rural Health in 2023.
How we demonstrate this care for our Patients, for You, and for our community…
Very Low nurse/patient ratio (often 1:3)
Progressive small hospital with new patient care equipment
Orientation tailored to experience
$5 night shift differential, based on nursing experience.
Supportive Physician Relationship
Flexible Hours:  RN Night 12-hour shifts (7pm to 7am) or  RN Evening 3PM – 11PM 
We are looking for…
Energized RN's to staff our Medical floor and ER
Develop your critical thinking skills in a diverse but low-stress work environment.
ER experience desired, but not required
Come Experience the Mercy Hospital Difference!
Job Type: Full-time
Education:
Associate (Preferred)
Experience:
Nursing: 1 year (Preferred)
License/Certification:
BLS and ACLS Certification (Preferred)
RN (Required)
Medical specialties:
Emergency Medicine
Medical-Surgical
Physical setting:
Acute care
Hospital
Standard shift:
Night shift
Supplemental schedule:
Holidays
Weekly schedule:
Rotating weekends
COVID-19 considerations:
Supportive administration. Masks and screening in place for the safety of our patients, hospital staff and visitors.
Work Location: In person

Laboratory – NOW HIRING
MLT Generalist- ASCP Board-Cert. Laboratory Tech (Local Applicants)
Responsibilities include:
Performing chemistry, hematology, coagulation and urinalysis lab testing
Blood bank
Reference-lab blood draws (Long-term care and Rehab facilities)
Ability to be in Moundridge, Kansas within 20 minutes to fulfill call duties, or willing to room overnight at the hospital (private quarters available).
The following education/experience is required:
MLT associate degree (or higher)
ASCP Board certification
Laboratory experience is a plus, but we will train the right MLT graduate.
This Job Is Ideal for Someone Who Is:
Dependable — more reliable than spontaneous
Adaptable/flexible — enjoys doing work that requires frequent shifts in direction
Autonomous/Independent — enjoys working with little direction
Job Type: Full-time
Salary: From $20.40 per hour
Healthcare setting:
Acute care
Inpatient
Medical laboratory
Nursing home
Outpatient
Medical specialties:
Schedule:
Holidays
Monday to Friday
On call
Rotating shift
Weekend availability
Work Location: One location

Radiology
We currently do not have any openings in Radiology.  However, you can submit an employment application at anytime.

Dietary – NOW HIRING
Dietary  Aide/Cook
Job Description
Do you love to cook and have a passion for helping others? If so, Mercy Hospital in Moundridge has the job for you!
Mercy Hospital is seeking a talented and experienced dietary and cook assistant to join our team. Come work for the hospital named a "Top 100 community Hospital" by Chartis Center for Community and Rural and Health in 2023.
No formal training is required for the job, but experience in hospital or institutional cooking setting is preferred.
Job duties are:
· Cooking and baking
· Assists additional cook and dietary manager in kitchen
· Determines quantities of food to be prepared
· Works with schedule so that food will be ready at specified times.
· Prepares food servings and assists in preparing trays for patients and staff.
· Soaks and washes dishes
· Cleans and maintains dining area
· Disposes of trash and garbage
Physical Demands:
The employee will mostly be standing. He/she will also use cutting utensils and powered appliances with some lifting and carrying required.
We are looking for someone with a passion for food and a desire to make a real difference in people's lives. If that is you send your application on Indeed.
Position is Part-time 2-3 days a week and every other weekend.
Salary: $12.00 – $15.00 per hour

Maintenance
We currently do not have any openings in Maintenance. However, you can submit an employment application anytime.

    Housekeeping – NOW HIRING
The Housekeeping Department at Mercy Hospital is the backbone of the hospital. Housekeeping plays an essential role maintaining a high level of cleanliness, so the hospital environment is safe for patients, staff, and visitors.
Do you have a desire to help people, have empathy, detailed oriented, a willingness to work hard, and understand the importance of the role of a Housekeeper in saving lives at a hospital? Apply for our open Housekeeper position and come work for a hospital that was named a "Top 100 Community Hospital" by Chartis Center for Community and Rural Health in 2023.
See Job Description below:
HOUSEKEEPER
A. Position Summary:
· Cleans and disinfects sections of the hospital.
B. Qualifications:
· No formal experience is required for this job, but must have demonstrated ability in accepting direction and working well with others.
C. Responsibilities:
· The Housekeeper cleans his/her assigned areas by washing furnishings, floors, and equipment with special cleaning solutions and disinfectants to prevent the spread of disease.
· Duties include but are not limited to:
1) Using wipes, and vacuum cleaners to clean windowsills, floors, and furniture;
2) emptying waste baskets, arranging furniture and equipment in an orderly fashion;
3) scouring and polishing sinks, tubs, mirrors
4) Replenishing supplies of soap and paper towels and filling hand sanitizers as needed.
5) Emptying sharps containers when needed.
6) Reporting any mechanical failures or negative conditions as observed in assigned area.
D. Physical Demands:
· The employee will mostly be standing with stooping and bending as required per task.
E. Work Environment:
· The noise level is moderate.
Benefits:
Dental insurance
Health insurance
Paid time off
Schedule:
8 hour shift
Weekends as needed
Ability to commute/relocate:
Moundridge, KS 67107: Reliably commute or planning to relocate before starting work (Required)
License/Certification:
Driver's License (Preferred)
Willingness to travel:
25% (Preferred)

Office/Administration
We currently do not have any openings in Office/Administration.  However, you can submit an employment application anytime.